Nutritional advice / weight loss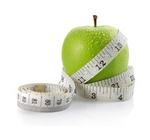 Dear patients!
Do you have a few extra pounds ? Would you like to lose weight?

do you need nutritional advice?

The main causes of obesity and the resulting complications such as type B. diabetes and its precursors, hypertension and coronary heart disease, these are often caused by an improper diet. Many foods contain hidden fats or too much sugar. A specific nutrition check gives you information on hidden dangers and supports you in implementing and adhering to an individual nutrition plan.

Which examinations are included in the nutritional advice?

The services includes nutritional advice as well as weight reduction in the form of.

Calculation of your body mass index - waist-hip ratio

Analysis of your eating habits

Analysis of your physical activity

Determination of the optimal fat burning

Creation of your individual nutrition / training plan

The examination takes about 60 minutes.

"We would be happy to clarify a possible reimbursement of costs by your health insurance company in a personal conversation."